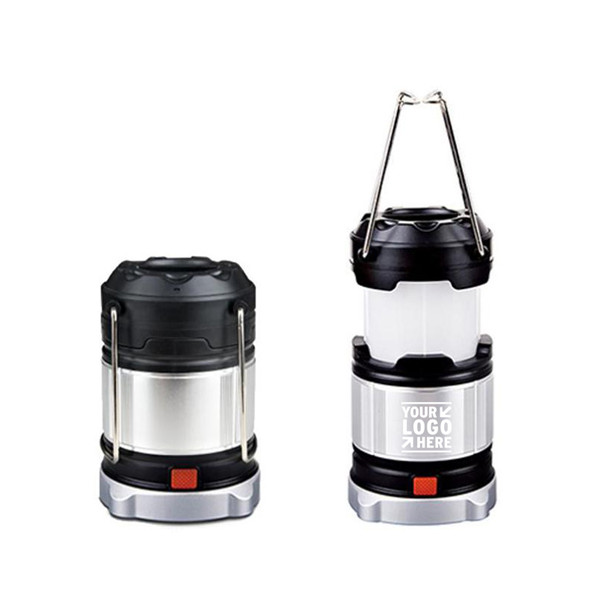 Confidently go camping, hiking, or prepare for an emergency with dependable and rechargeable brightness. 15 bright white LED bulbs power this 180 Lumen camping light. The omnidirectional light make this outdoor light perfect for illuminating patios, campgrounds, and much more. The lantern features bright, dim, red and red flashing lighting. Use the lantern to cozy up to a good read late at night, or to brighten your campsite. When there's an emergency, the red lantern light offers easy visual alerting from far distances.
The rechargeable battery pack acts as a power bank for your devices. While you charge a device, the lantern uses the internal AA batteries to power the lantern light itself. With each feature having its own source of power, you no longer have to worry about charging time cutting into lighting time, or vice versa. With a micro USB cable, you're able to conveniently charge up phones, tablets, cameras, and other devices you need without the need of an outlet. When power is out, just replace or recharge the power bank batteries using the included micro USB cable by connecting it to a powered wall outlet or power strip. When the AA battery power runs low, the lantern will automatically run on reserve power from the power bank batteries, so you're never left in the dark.
The lantern is also designed with IPX5 water resistant durability to withstand rugged travels in harsh weathers. Whether used for outdoor adventures, or as a handy addition to your household emergency kit, this power bank lantern has the ability to meet all of your lighting needs with simplicity and convenience.